Here's what I have read lately:
The River King's Road
Reminiscent of George RR Martin's series "A Song of Ice and Fire", this book brings to life a myriad of realistic, like-able characters in a medieval, war-torn setting. This books depends a little more heavily on magic than Martin's series, but does so without making light of the character's struggles, or making the story less interesting. The creation of the setting and history of the realm is well done, and makes me want to read more about it, and the characters introduced in the book.
Born Under a Million Shadows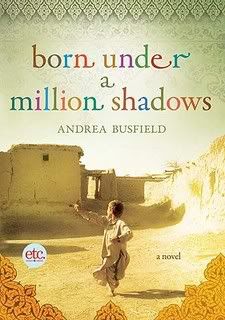 Born Under A Million Shadows was a well written, and interesting account of war-torn Afghanistan. Using the narrative voice of a young boy made the story accessible to a wide audience, and gives an uncomplicated and humorous view of the events in the story. Over all, I really enjoyed the story, but felt that the ending was too sudden and too happy; unrealistically so. It was a very happy ending, but I wanted to know more, and felt that, it focused too much on giving everyone a fairytale ending, however unlikely that may be.
Out of My Mind by Sharon Draper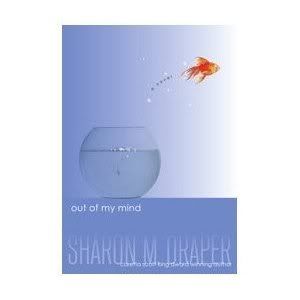 Within the first five minutes of reading this book, I was wiping tears from my eyes. Heartfelt, eye-opening and raw, this story is great for all ages.
The main character is a little girl with all sorts of physical limitations, but no mental limitations, in fact, she's incredibly smart, she just has no way to share it, until she gets a computer to speak for her. This story makes clear the frustrations that come with a physical disability, and the strength of character it takes to overcome those disabilities.