I spent most of Sunday hanging out with Ariana. This involved a trip to the Asian market, as suggested by Chris. He wanted to go to H-mart, but I knew he had never experienced the wonder known as El Grande Supermercado, now known as All Green. It's a fantastic international supermarkets that is one of my favorite places to go. It's got a huge selection of crazy seafood, produce, meats, and more, along with normal American staples.
Really, my whole venture into more asian/international themed cooking has been brought to you by a book called Creole by Babette de Rozieres.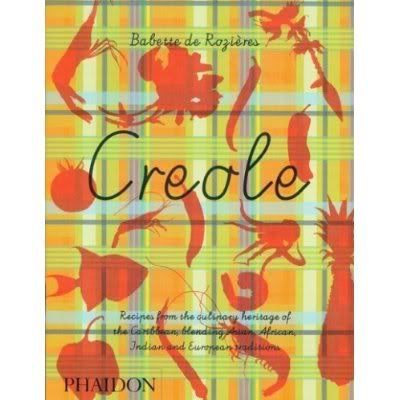 This books was down by the registers in Border one day, and I was bored, so I flipped through it. Love at first sight. Seriously. With recipes like Urchin Blaff, with pictures of this dish served in urchin tests, how could I not love it? The first recipe I am trying from it, is "Pan-fried Chicken Breasts with Cinnamon and Coconut Milk".
Being an experienced, international food shopper, I already have everything I need to make this dish. I have learned from Ariana, to always keep some coconut milk on hand, just in case I ever have the desire to make some thai-style curry.
Back to the International Supermarket Adventures!!! I have some pictures to share with you.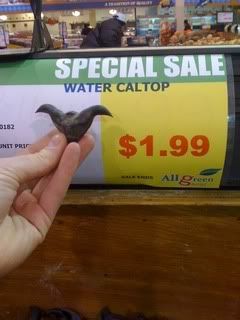 Crazy nuts! They look totally hardcore. The only reason I know they are nuts is because they were next to chestnuts and hazelnuts.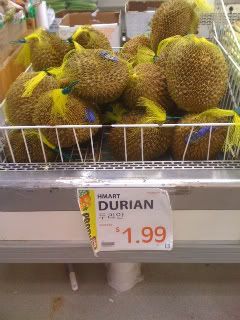 Durian! I have these trees on my farmville farm! But they smelled really good and now I am curious to try them someday. They were HUGE though. Like, bigger than my head. This was at the H-mart, where they also had kumquats and longan berries.
Some of the squid we bought today. CJ is currently making calamari. It keeps setting off the fire alarm because he is frying stuff, but so far, aside from the noise, it's turned out pretty well.
Removing the beak from the squid. CJ did his homework and checked out a couple on on-line video tutorials on how to clean whole squid. It was kind of cool.
And with a little bit of fresh squeezed lemon, the calamari tastes awesome!
Guess what else is on the way today?? More birnen-speck cake!
http://www.cakespy.com/blog/2009/11/27/just-a-speck-the-birnen-speck-cake.html
This is the place we originally found the recipe. We made it once before and we liked the flavor, but we knew it needed a little practice to get it right. I think this time will be better than before. It's in the oven right now.....mmm